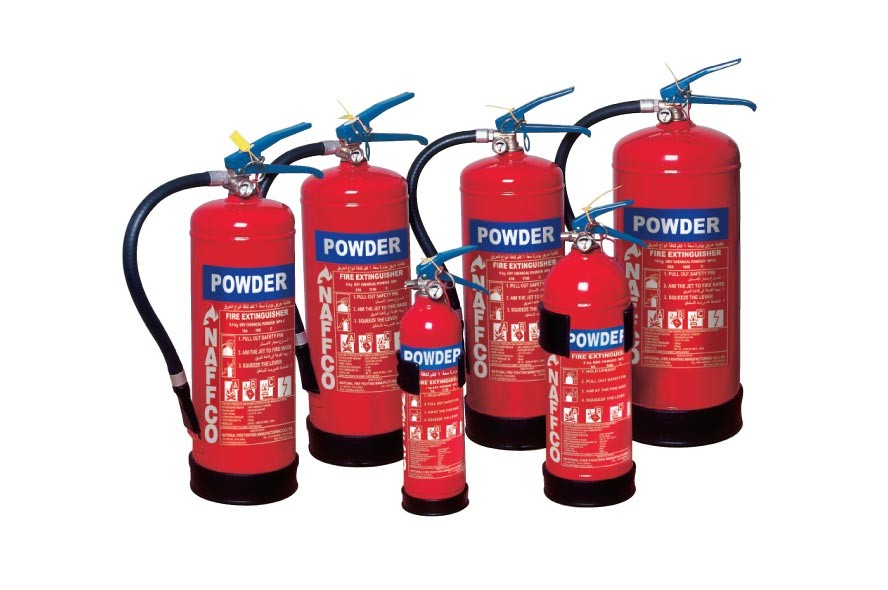 Specifications
Model

NP1

NP2

NP5L

NP3

NP4.5

NP6

NP9

NP10

NP12

Extinguisher capacity

1kg
2kg
5lbs
3kg
4.5kg
6kg
9kg
10kg
12kg

Fire rating

5a 21b c
8a 34b c
8a 34b c
8a 55b c
13a 70b c
21a 113b c
27a 144b c
27a 144b c
43a 183b c

Working pressure

14bar
14bar
14bar
14bar
15bar
15bar
15bar
15bar
15bar

Test pressure

30bar

Total weight

1.8kg
3.7kg
4kg
5.8kg
7.5kg
10kg
14kg
15kg
17.5kg

Range of discharge

4-5m
5-7m
5-7m
6-7m
6-8m
6-8m
6-8m
6-8m
6-8m

Duration of discharge

7-9sec
8-10sec
9-11sec
11-12sec
11-13sec
14-16sec
16-18sec
16-18sec
18-22 sec

Operating temperature

-20°c to +60°c
Features :
Manufacturing standard is BSEN3
Ready for instant use
Highly effective on class A, B, C & Electrical fires
Heavy duty steel cylinder
Made of special CRCA sheet with Argon/CO2 welding process
Simple operation and maintenance
Cylinders are 100% factory tested to 30 bar
Squeeze grip valve for comfotable operation
Nickel plated Brass Valve with reliability and long life
Rugged PVC pick up tube enables smooth flow of the agent
Precision built mechanical pressure gauge
Electrostatic powder painting after shot blasting ensures maximum corrosion resistance

Applications :
Stored Pressure Extinguishers are designed for the protection of light, ordinary and extra high hazards.
These compact extinguishers are suited for both industrial and commercial fire protection needs.
Typical applications include:
Light manufacturing, warehouses, restaurants, office buildings, shop areas, auto repair shops, paint process areas, welding areas, machinery, residential apartments, parking garages, aircraft servicing areas, material handling vehicles.