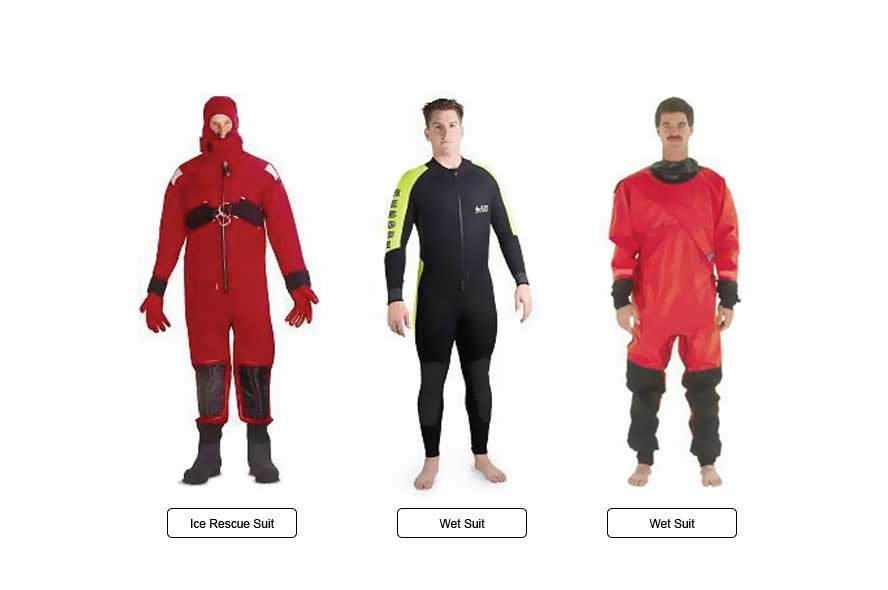 Ice Rescue Suit
Designed for rescue operations in extreme cold water and ice conditions, the Steams Ice Rescue Suit has earned its reputation with the rescue squads that respond to ice rescue incidents. This one piece suit of 100% closed cell neoprene provides optimum buoyancy and insulation.
The Suit comes in a storage bag that is color coded for size. Adhesive backed donning instructions included.
Color: International orange. Weight: 14 lbs.
Wet Rescue Suit
Designed for rescue, the NRS Rescue Suit has a variety of rescue swimmer specific feature that make it the leading choice for water operations. Full-coverage, 3mm neoprene suit provides ease of movement while NRS special layer of titanium (Ti Coat TM) increases warmth. Power SpanTM for extra padding and durability.