Home Page » Fire Extinguishers » Co2 multiple cylinder with hose reel unit
---
Co2 multiple cylinder with hose reel unit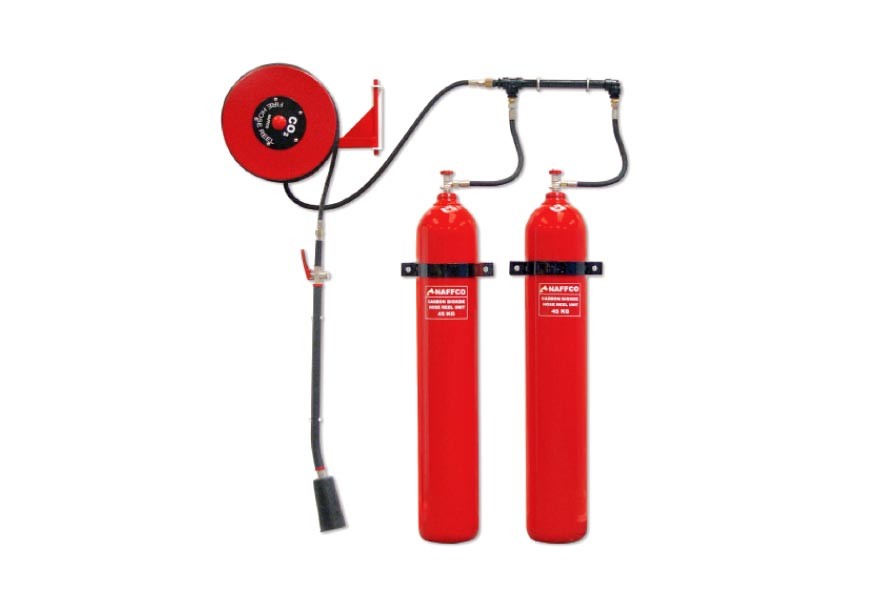 Specifications :
Model

NHC30

NHC45

NHC90

Extinguisher capacity

30Kg (1x30)
45Kg (1x45)
90Kg (2x45)

Test pressure

250Bar

Total weight

83Kg
123Kg
246Kg

Range of discharge

5-7m
5-7m
5-7m

Hose length with horn

20m
20m
20m

Operating temperature

-20°c to + 60°c
Features :
Cylinders are made of seamless carbon-manganese pipes which have high mechanical properties.
Cylinder defined to withstand high pressure and tested at 250 bars.
High-grade brass head valve ensures reliability and optimizes efficiency.
High gloss polyester powder painted uv stabilized after shot-blasting ensures corrosion resistance under extreme condition.
Safety valve is fitted in each cylinder for maximum safety.
Long discharge nozzle and hose to protect the operator from heat, smoke and flames.
Specially designed discharge hose and horn to increase the flexibility of operations.
Discharge of agent is via delivery hoses mounted on a hose reel.
Hose is available in standard length of 20 m. Other lengths of 30m, 45m and 50m are available upon request.