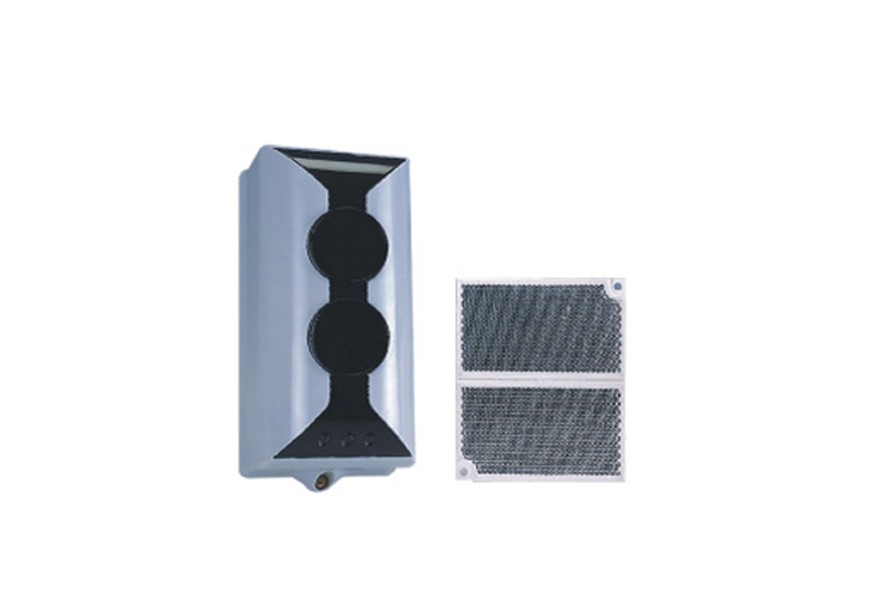 Features
Range 8-100Meter
3 selectable levels of sensitivity adjustments
Ideal for Atriums, Warehouses, Shopping Centers, Airport terminals, etc.
Simple and cost effective installation of transmitter and reflective 'honey comb' mirror
Quick and easy to set up and align with visual green LED indication that flashes faster or slower subject to signal strength. Replace the cover and detector will self calibrate to the required level.
Technical Specifications
Operating Voltage : 24 VDC
Operating Current :
Commission current : 20mA
Standby current : 12mA
Alarm Current : 22mA
Length from 10 to 100 meter, width 7 m In both sides
Wiring: Non-polarized two-core 24 VDC
Operating Environment :
Temperature : -10~+50°C
Relative Humidity : 95%