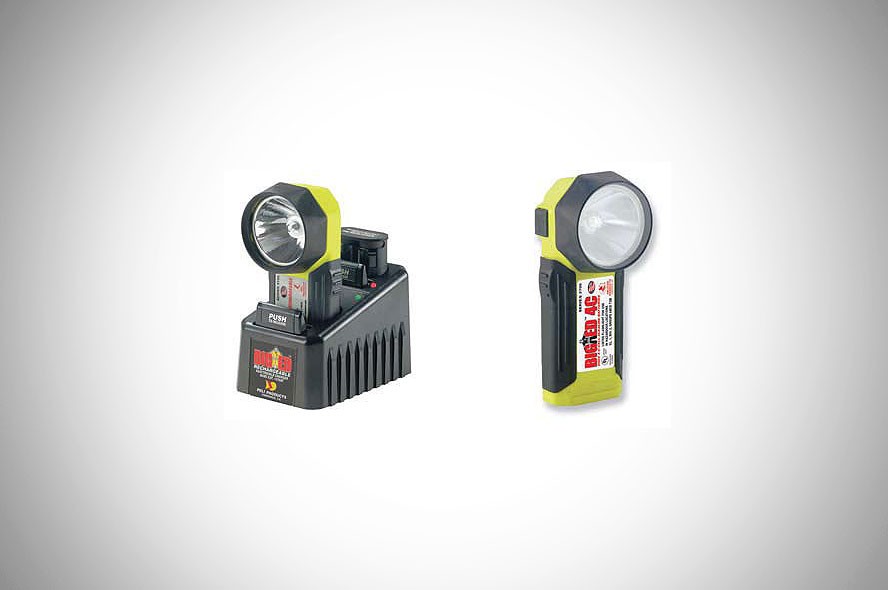 Big ED Rechargeable Lights for Fireman and Rescue
Pelican packs the brightness of up to 65,000 CP and long run times into its Big Ed™ flashlights. Their chemical-resistant, unbreakable Xenon® bodies and heavy-duty stainless steel clothing clips provide unbeatable durability. Included back-up lamps ensure the flashlights' long life. A quick-change battery ejection button makes battery removal simple. Color: Yellow.
Big Ed™ Rechargeable
Provides 65,000 CP for two hours and 15 minutes, along with the back-up option of four hours at 45,000 CPo The double charger can handle both the primary light and spare battery pack simultaneously. Offers 150-hour lamp life. Ship. wt. 9lbs.