Home Page » Fire Extinguishers » Skid Mounted CO2 Extinguishing System
---
Skid Mounted CO2 Extinguishing System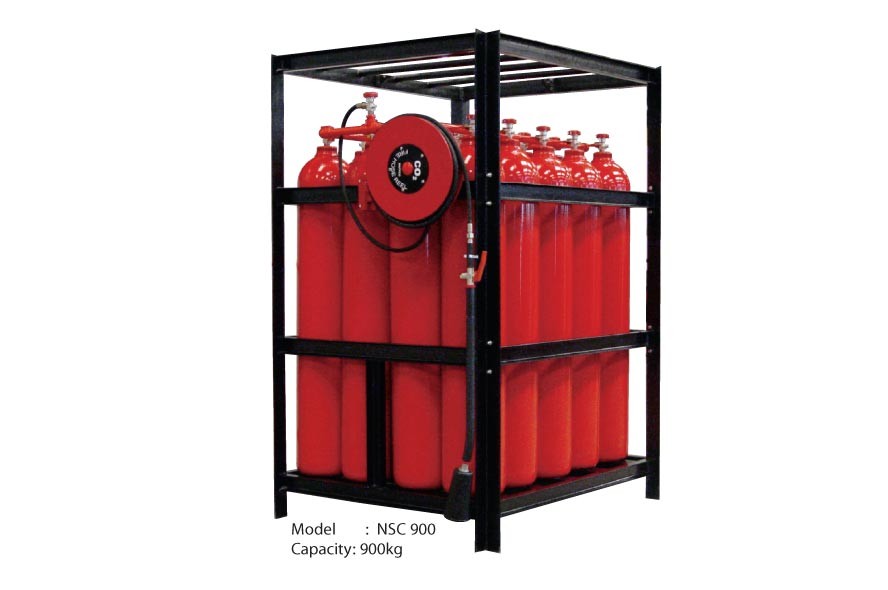 Features :
Custom-built to meet client requirements.
Capacity ranges up to 900 kg.
Exceptionally effective to protect equipment or processes in areas that are not occupied by people.
The system can be activated either automatically or manually.
Discharge is done through a hose reel system with special applicator horn.
Hose is available in standard length of 20m. Other lengths of 35m, 45m and 50m are available upon request.
Special marine painting available for offshore or coastline application.

Applications :
Flammable liquid storage areas
Telecommunication equipment
Turbine generators
Industrial ovens
Dust collectors
Food processing equipment
Switch gear rooms
Printing presses
Chemical processing equipment
Tape storage enclosures
Marine applications
Coating machines
Rolling mills
Paints spray booths
Engine compartments