Home Page » Hoses & Accessories » Delivery Hose Coupling
---
Delivery Hose Coupling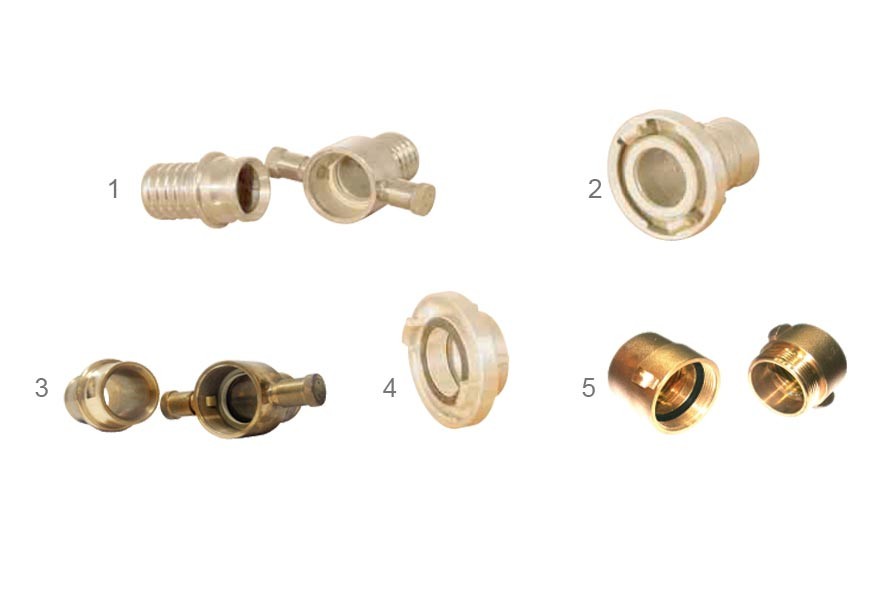 Delivery hose coupling
Ref.

Description

Model no.

Nominal size

Material

1

Instantaneous with serrated tails

Nhc-qcs

1.5/2.5

Aluminium alloy /
bronze / gun metal

2

Sortz - serrated tail

Nhc-szs

1.5/2.5

3

Instantaneous with ribbed tails

Nhc-qcr

1.5/2.5

4

Sortz-female thread coupling

Nhc-szt

1.5/2.5

5

Male/female thread coupling

Nhc-nh

1.5/2.5
Features :
An instantaneous quick coupling designed to BS336.
A variety of materials available including Aluminum Alloy, Bronzi, Gun Metal Chrome plated.
*Please specify required material when ordering - A/AL for Aluminum Alloy, B for Bronze and GM for Gun metal.
Optional :
Kite mark and LPCB approved instantaneous with ribbed tail coupling available on request.