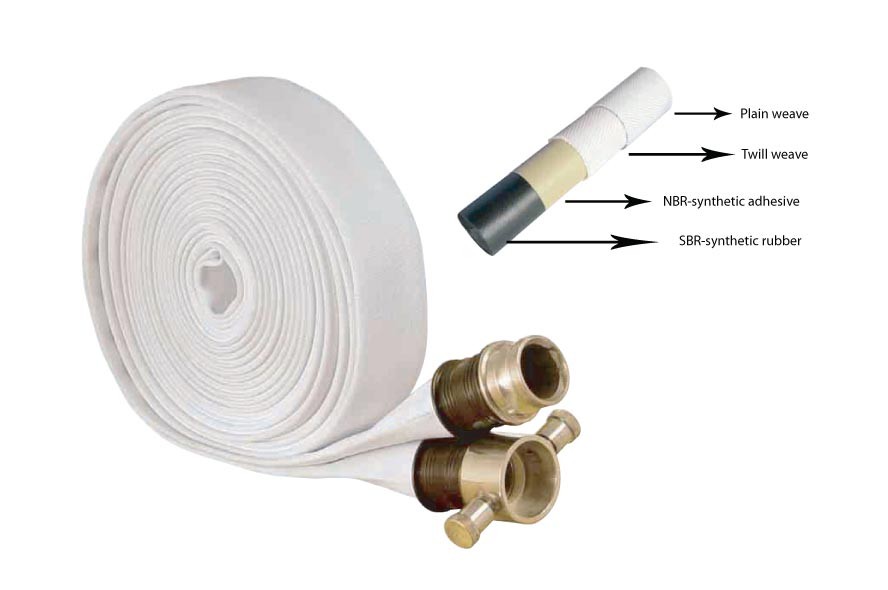 Fire fighting hose (3 layers) - double jacket
Model No.

Diameter (Inch)

Service Test pressure
(Bar / Psi)

Burst pressure
(Bar / Psi)

Standard Compliance /
Approvals

NF-FH38DJ

1.5

21 / 300

63 / 900

UL 19, NFPA1961/
UL Listed

NF-FH65DJ

2.5

21 / 300

63 / 900
Features :
This durable, double jacket hose is constructed of 100% high tensile strength polyester yarns, both wrap and filler, and lined with a high-tech epdm tube. It's engineered designed guarantees minimum weight with maximum durability and flexibility. The UL listed double jacket fire hose and its assemblies under these specifications shall be constructed with superior quality materials, manufactured in accordance with national fire protection association (nfpa) 1961 standard.
Outstanding abrasion resistance.
Tough, dependable and lightweight attack hose.
A stripe of a contrasting color running the full length of the hose can be provide into the jacket to meet NFPA recommendations for pump panel identification.